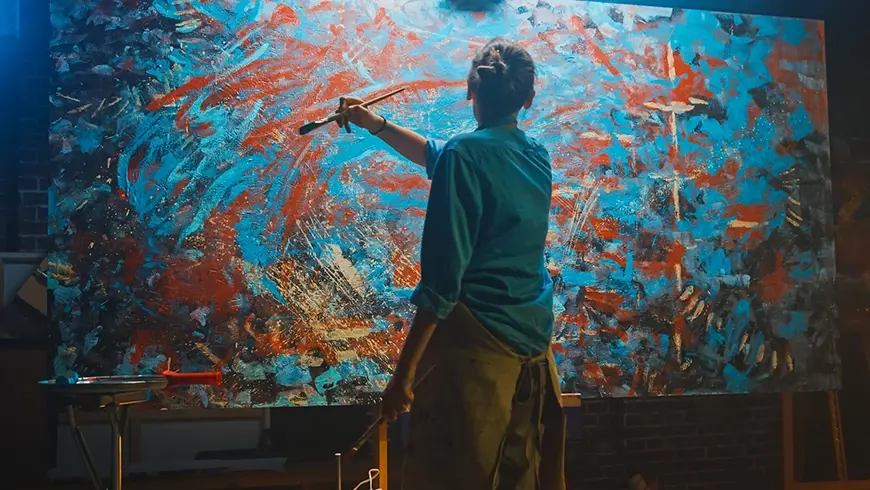 Description:
The biggest escarpment country art studio tour is BACK!   The FASM Studio Tour is BIG!  There are studios in Milton, Georgetown, Limehouse, Halton Hills, Rockwood, Eden Mills, Campbellville, Kilbride (Burlington) and Carlisle (Hamilton).   This weekend tour will have you take a beautiful, picturesque drive through the countryside as you pop in to meet the artists and admire their latest work.  Have you ever wanted to pursue fine art or a fine craft?  Now is your opportunity to speak to artists that work in a multitude of mediums.    Thinking about starting an art collection?  A art tour is great way to see many artists over a single weekend.  See a variety of painters showing unique and vibrant abstract or expressionist paintings, to realistic florals and majectic landscapes.    Our artists include photographers, wood sculptors, fiber artists, mosaic tile artists, metal artists, stained glass artists and guitar builder plus many more.
This year we have 41 artists in 19 locations.
Below is the list of all the artists and their locations.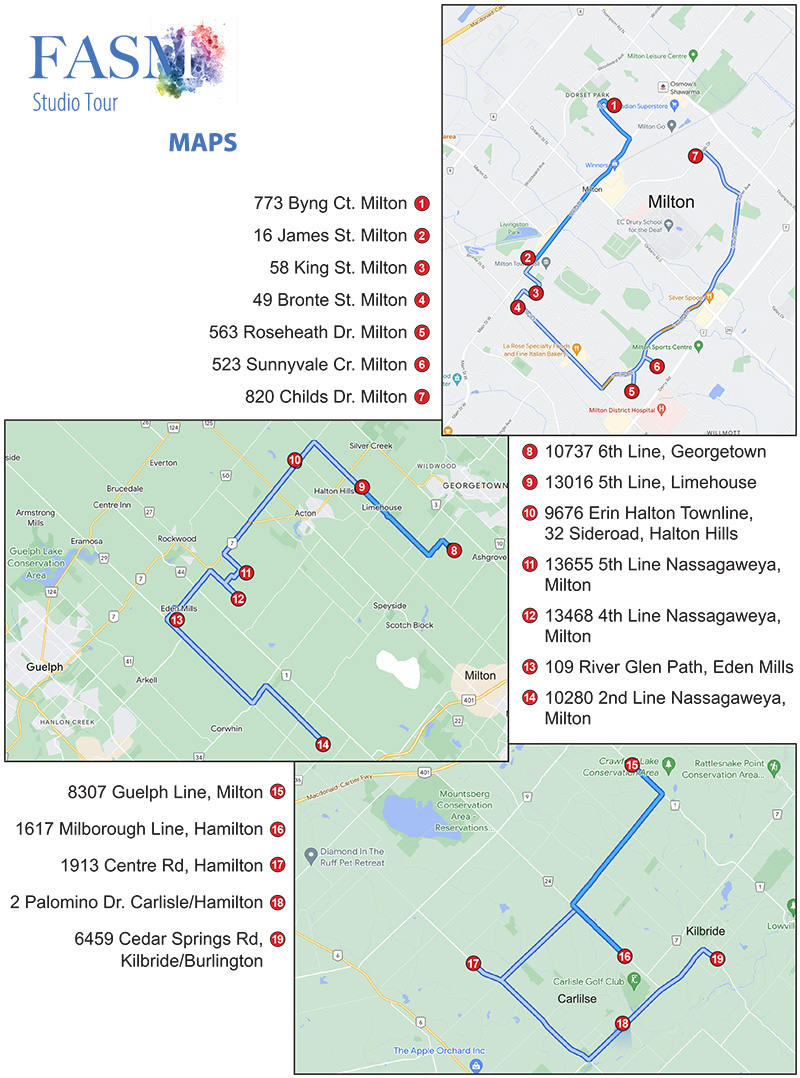 Urban Milton
Explore the Milton urban are with heritage homes dating back to 1883. Click or touch the Studio number to expand.
On the Escarpment
Climb up the Escarpment and meander the country roads to discover studio gems. Click or touch the Studio number to expand.
Escarpment West
Discover the charming and gently rolling countryside west of Milton, in Campbellville, Kilbride and Carlisle.
Main Info
Date:

Sat, 01 Oct 2022

Time:

10:00 am - 5:00 pm

Cost:

See Details

Type:

Self-guided Tour

Duration:

Saturday & Sunday
Location:
Milton, Halton Hills and surrounding areas.
2022 FASM Studio Tour October 1st and 2nd
Cost: Free